Free Inspections For Our Additional Services
Our Additional Pest Control Services
Some pests are trickier to eliminate than others, but we'll never make you do it on your own. Our additional services are here to help with stubborn ants, scorpions, and cockroaches. With over 40 years of experience, you can feel confident that we know what we're talking about! We also make it easy to get started with a free inspection—give us a call to learn more about what we can do for you.
Relief Without a Binding Contract
At Bob Klepac Exterminating Service, we don't believe in roping you into an unnecessary contract. We offer no-contract pest control so you get to choose what services you get and when you get them. No matter what option you pick, you'll always get the same great service we're known for!
Trust Our Satisfaction Guarantee
Finding the right pest control company can be intimidating, but we're here to make the choice easy. We have an easy online payment portal, exceptional customer service, and a satisfaction guarantee. That means if pests come back, so will we! We'll return to your home and re-treat as needed at no additional charge, ensuring you get the protection you deserve.
Ant Control in the Gulf Coast
Finding a few ants in your kitchen might not seem like a big deal, but chances are your ant problem is much worse than you think. A single ant colony can contain hundreds of thousands of insects. They usually stay out of sight, hiding under floorboards or behind appliances. This makes it easy to miss signs of an ant infestation until they're everywhere. For hassle-free relief, trust our ant control.
When you partner with us, our ant exterminators will:
Identify the species of ant present and where they're coming from.
Create a personalized treatment plan based on our inspection findings.
Eliminate ants using products that are proven to be effective.
Address your questions and concerns throughout the treatment process.
Scorpion Control on the Gulf Coast
Not only is it startling to find scorpions in your home, but it's also dangerous. These pests can cause painful stings, breathing problems, and other health issues. They can also easily become aggressive, making professional treatment a must. Our team has the experience and equipment needed to safely handle a scorpion infestation of any size. With our free inspections and satisfaction guarantee, you can stop worrying about unwanted scorpions and breathe a sigh of relief!
Cockroach Control on the Gulf Coast
It doesn't take a lot to accidentally attract cockroaches. Things like crumbs on the counter, a leaky faucet, and dishes in the sink can act like a beacon. Unfortunately, it's not that easy to get rid of cockroaches. Instead of wasting time with ineffective store-bought products, trust the experts at Bob Klepac Exterminating Service. Our powerful products eliminate adult cockroaches, target their eggs, and stop your home from being re-infested
Image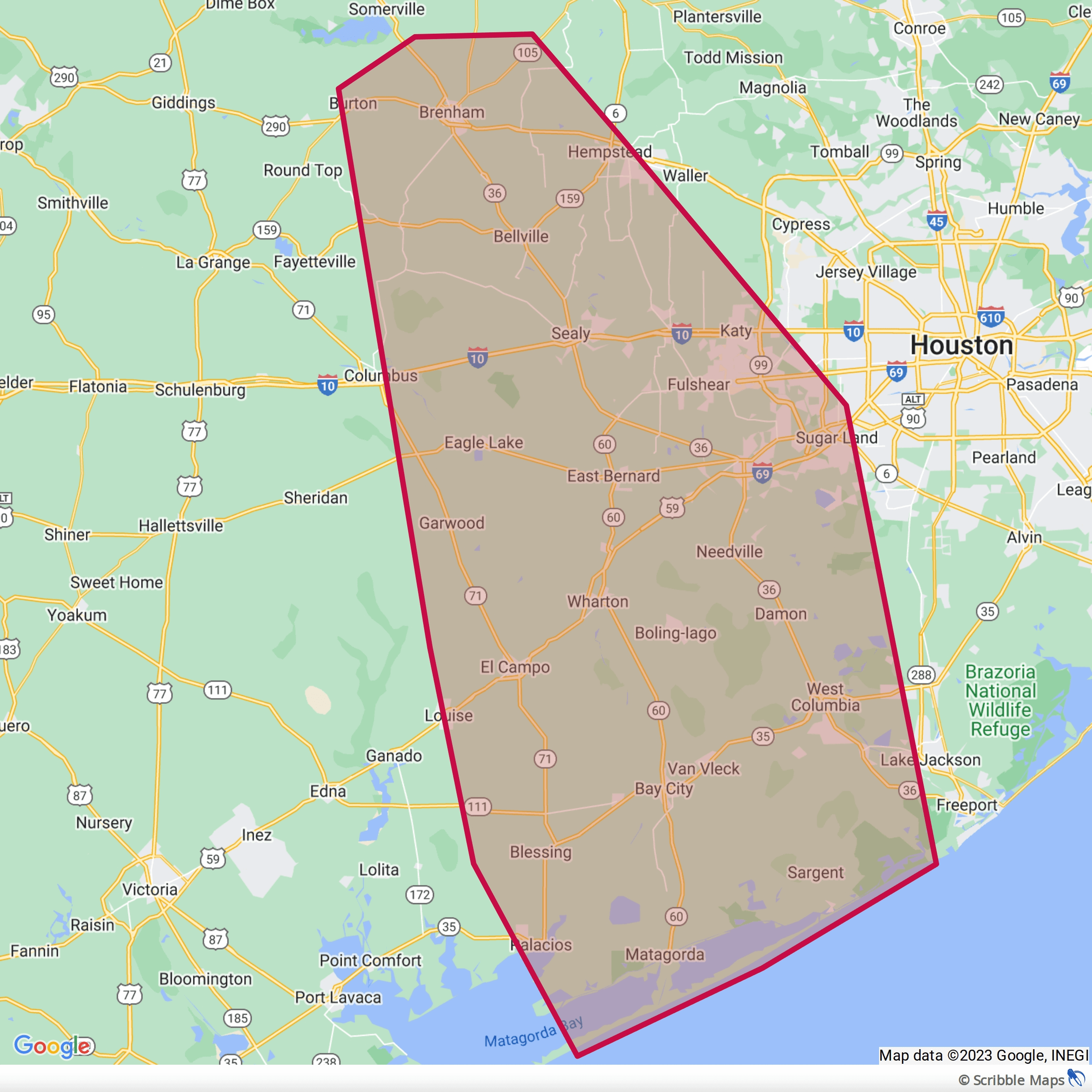 Areas We Service in the Texas Gulf Coast
If you're looking for local pest control that really works, look no further than Bob Klepac Exterminating Service! We've been providing services in Texas since 1979, so we know all the secrets to keep your home pest-free. See if we service your town, then give us a call to schedule your first appointment.