No-contract Lawn Care Services
Lawn Services in the Gulf Coast
Brown spots, bare patches, and ugly weeds are all common lawn problems that are tough to fix on your own. That's where the Bob Klepac team comes in! We've been helping our neighbors with lawn care since 1979, and we can help you too. We offer a variety of services to strengthen your lawn from root to tip, all without a pesky contract.
We offer lawn services such as:
Lawn disease prevention

Grub control

Armyworm control

Lawn fertilization

Soil testing and enrichment

Weed control

Irrigation services
Get Started with a Free Inspection
If your grass doesn't look quite right but you don't know what the problem is, we can help! We offer free inspections performed by one of our lawn care experts. We'll look for insect activity, discoloration, and other clues like that to determine what's wrong with your grass. After we have our answer, we'll share our findings with you and give you our treatment recommendations.
Fertilization Services to Feed Your Lawn
Your grass uses nutrients that are naturally found in the soil, like nitrogen and potassium. Over time, however, soil loses these nutrients. That means your turf doesn't have anything to absorb and can become patchy, yellow, and unhealthy. Our fertilization services use a high-quality blend to feed your grass and stimulate new, healthy growth. We do all the hard work for you, from determining the perfect ratio of nutrients to spreading the fertilizer across every corner of your property.
Benefits of lawn fertilization include:
Greener, thicker grass blades

Less soil erosion

Increased drought and disease resistance

Deeper, strong root systems

An easier to maintain lawn
Improve the Way You Water
We're no stranger to droughts, so every Texan knows that water is a precious resource. But being environmentally conscious doesn't mean you have to sacrifice your lawn! Having an up-to-date irrigation system can make all the difference. By regularly inspecting your irrigation lines and making repairs as needed, we make sure you're using water as efficiently as possible. This saves you money and helps conserve water. It's a win-win!
Common irrigation issues we find include:
Incorrectly installed back-flow devices

Broken sprinkler heads

Broken pipes

Lack of a rain sensor

Clogged nozzles

Sprinklers that water driveways instead of grass

Broken drip tubing

Wrong controller programming
Say Goodbye to Stubborn Weeds
If you've ever tried to get rid of weeds, you know it's not easy. Pulling them up by hand is time-consuming, while store-bought weed killers leave you with a patchy, dead lawn. Instead of struggling on your own or just letting weeds take over, trust our weed control. We treat crabgrass, dandelions, and everything in between. No weed is too stubborn to get past our experts!
When you partner with us for weed control, we will:
Use products that target weeds, not your grass.
Treat your lawn as well as hardscaped areas.
Schedule recurring treatments to keep weeds at bay.
Give you healthier, better-looking turf.
Back our services with a satisfaction guarantee.
Image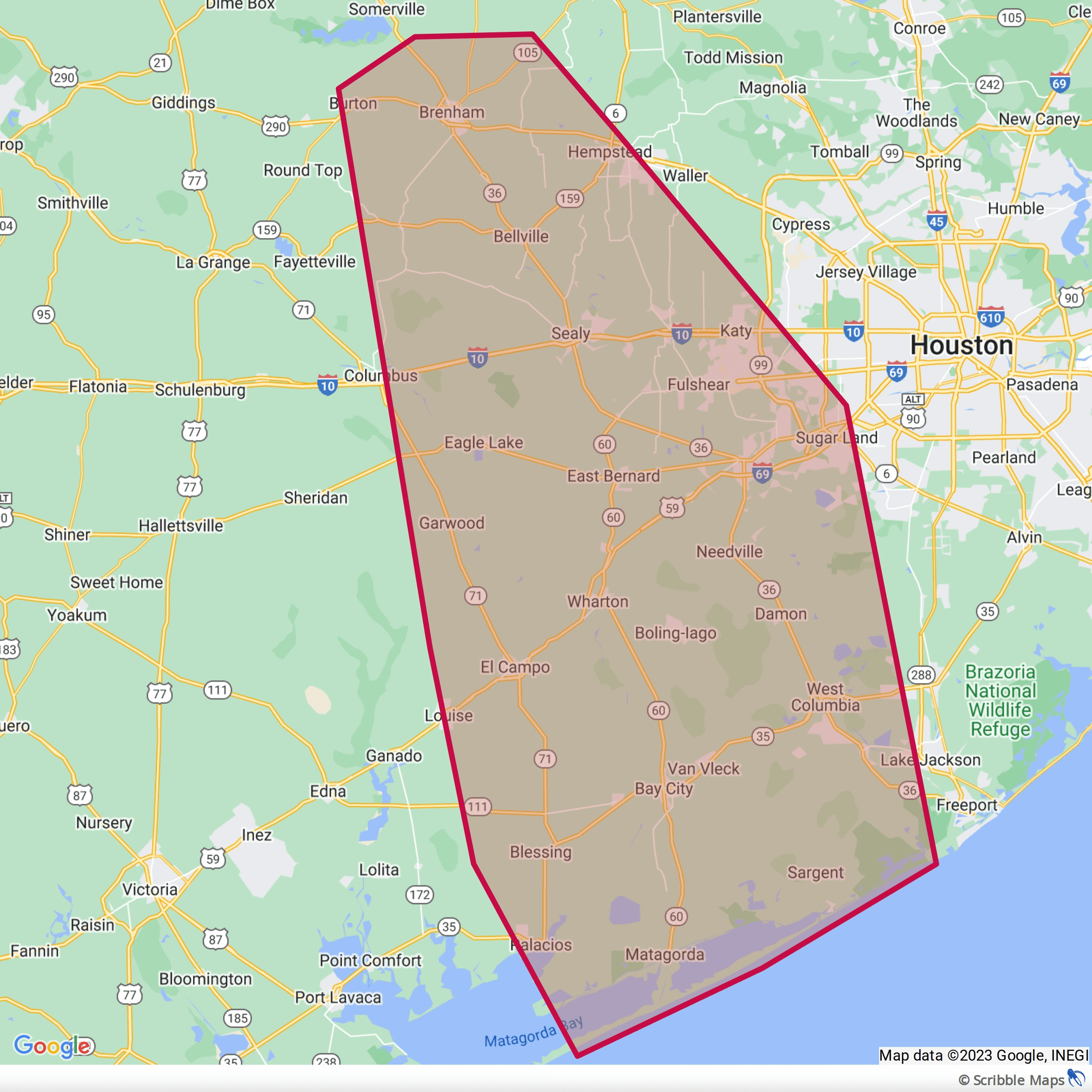 Areas We Service in the Texas Gulf Coast
If you're looking for local pest control that really works, look no further than Bob Klepac Exterminating Service! We've been providing services in Texas since 1979, so we know all the secrets to keep your home pest-free. See if we service your town, then give us a call to schedule your first appointment.